TOUR OF THE DAMNED PART 2!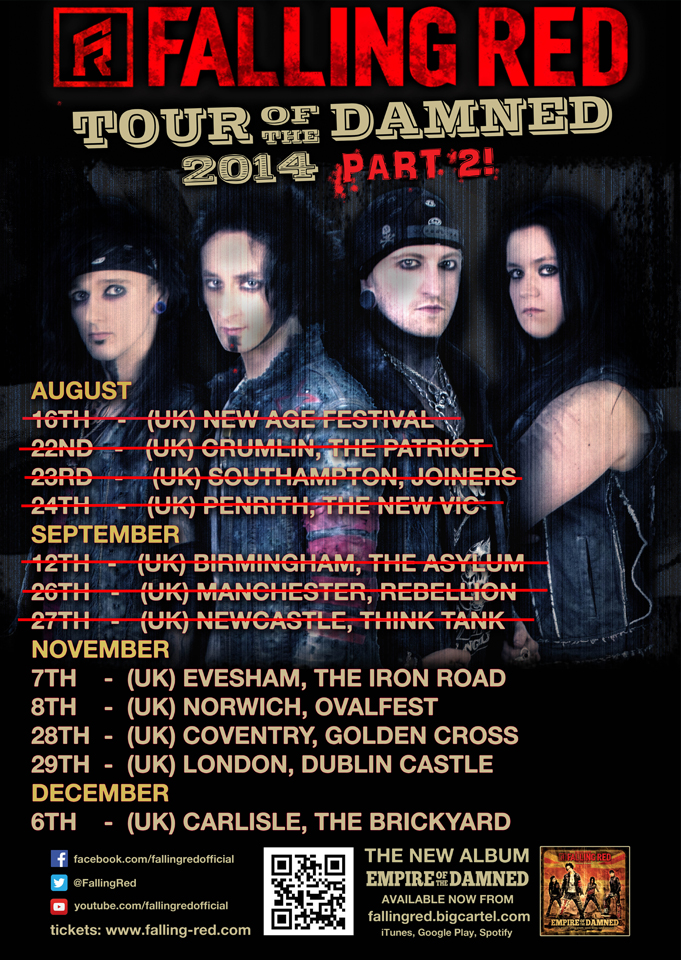 HERE IT IS!! We are delighted to announce Part 2 of our 'Tour Of The Damned'.
Part 2 of the tour kicks off at the New Age Festival in Bridgwater on the 16th of August and follows
with a string of UK dates throughout August, September and November.
So keep an eye out for more gig announcements later in the year!
For a full list of shows and ticket links click here.