TOUR OF THE DAMNED! ANNOUNCEMENT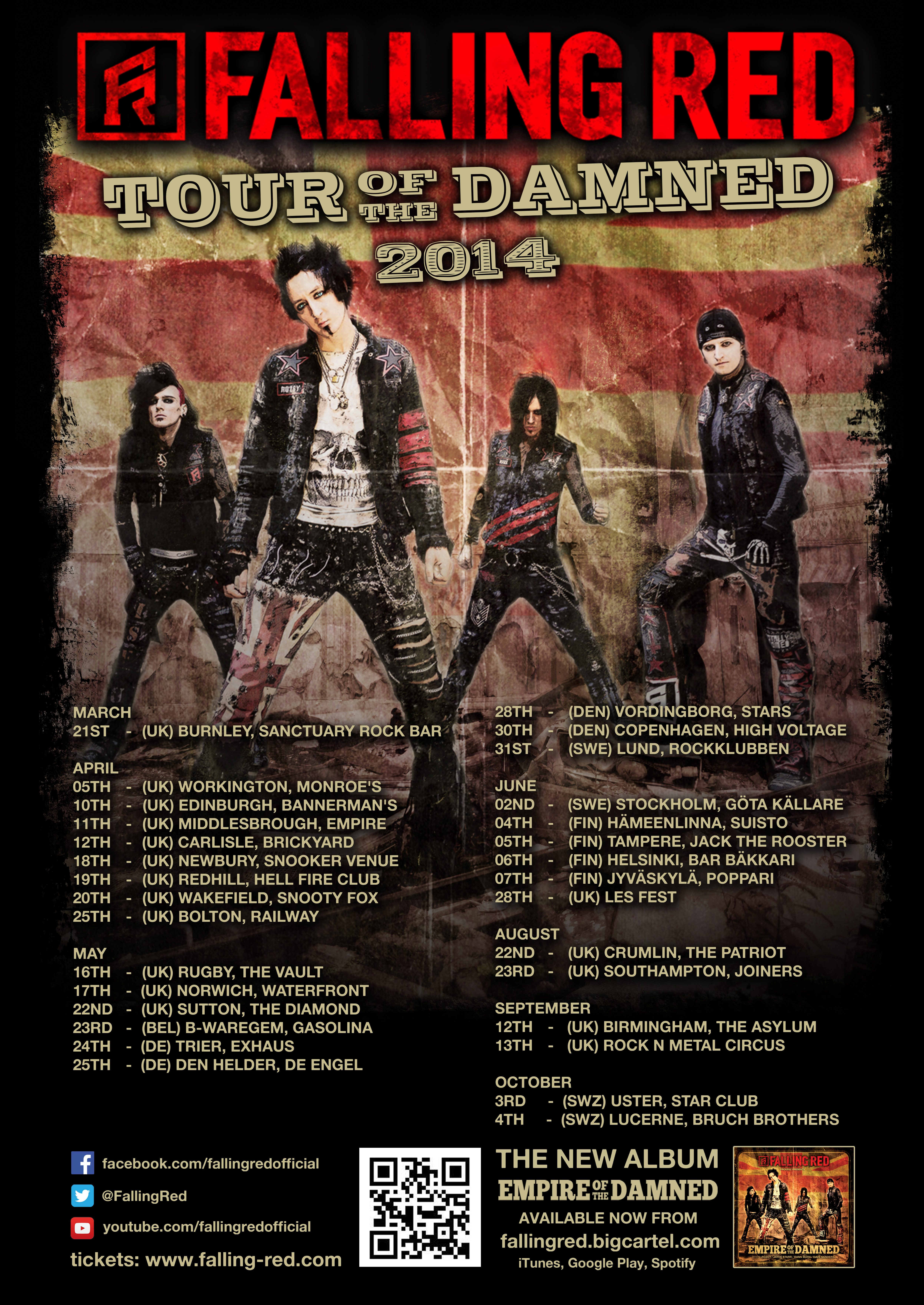 Falling Red are delighted to announce their 'Tour Of The Damned' Part 1. The tour kicks off at the Sanctuary Bar in Burnley on the 21st of March and follows with a string of UK dates throughout April and May. As the tour continues, the band will travel to Belgium and Germany then north to Scandinavia for a handful of shows in Denmark, Sweden and Finland before returning to the UK for more shows. Part 2 of the tour will reveal more shows, so keep your eyes peeled for more gig announcements later in the year.
For a full list of shows and ticket links click here.