Very Special Christmas Show Announced
>We have been busy behind the scenes writing for our second album but we feel it's time to let you all know about some of the exciting shows we have coming up before the end of the year. No matter where we play in the World, The Brickyard in Carlisle will always be our Whisky a Go Go. The energy we feel up on the Brickyard stage from all those hot & sweaty writhing bodies in the audience is like a shot of Jagermeister every damn second we play!  So we're bringing out the most insane show we can legally put on that stage for a very special Christmas Show on 15th December. We will be hitting you hard n heavy with our new songs from our forthcoming new album due for release in 2013. And as always we've invited some of the very best emerging new bands on the UK Rock scene to join us for what will be a night you will never forget.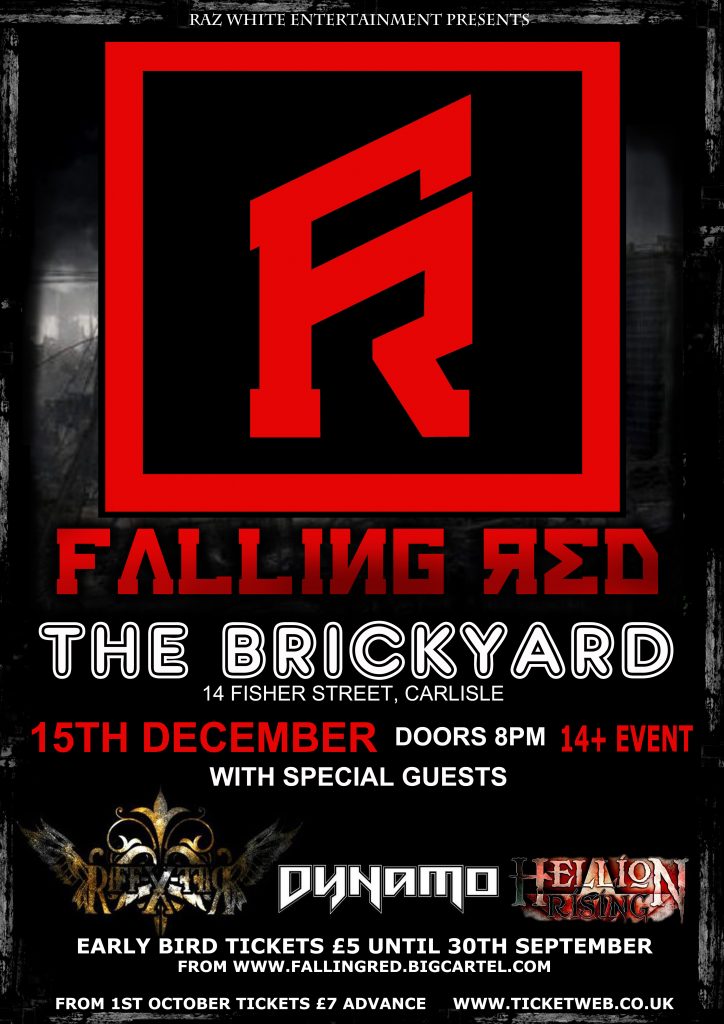 Early Bird Tickets £5 adv until 30th September. 
£7 adv from October 1st.
Buy from:
COME BACK
FOR A BIG
ANNOUNCEMENT
ON MONDAY!